EXHIBTIONS 2020
TARDIGRADE WORLD
TRASHY-GRADE WORLD

︎
TARDIGRADE

WORLD

TRASHY-GRADE

WORLD


@TARDIGRADE WORLD STUDIO
28 NOV-18 DEC 2020

Open by appointments after 28 NOV

BY


Java, Angela, Mongoose, Chris, Yin-Chi(as lead movement artist), Ivan, Kristian and Hannah.



Statement by artiststatement_101
Artist Statement
I waste, wear out, replace and create trash just like everybody else. It says these procedures, used over a hundred years, has been embedded in our everyday behaviours. So I thought the process of producing trash is in connection with my ancestors along with legions of women and men who mass produce, fill up bins and create mountains of landfills to keep human beings going.
Thankfully, my creations are only able to mimic the action of doing so rather than actually producing trash. Within the global issue, my work is a way of me commemorating and hopefully or hopefully not continuing the legacy of the behaviour.
My practice is inspired by the law of human nature and the activity of consuming and discarding. Just like how reality is bounded by economic growth and resource distribution, mimicking the process of trash-producing is bound by specific behaviours that almost everyone is unable to run away from. These activities can imply personal waste, household waste and industrial waste. Through these formats, I work to represent the meeting of human chauvinism and limitations.
By artiststatement_101
________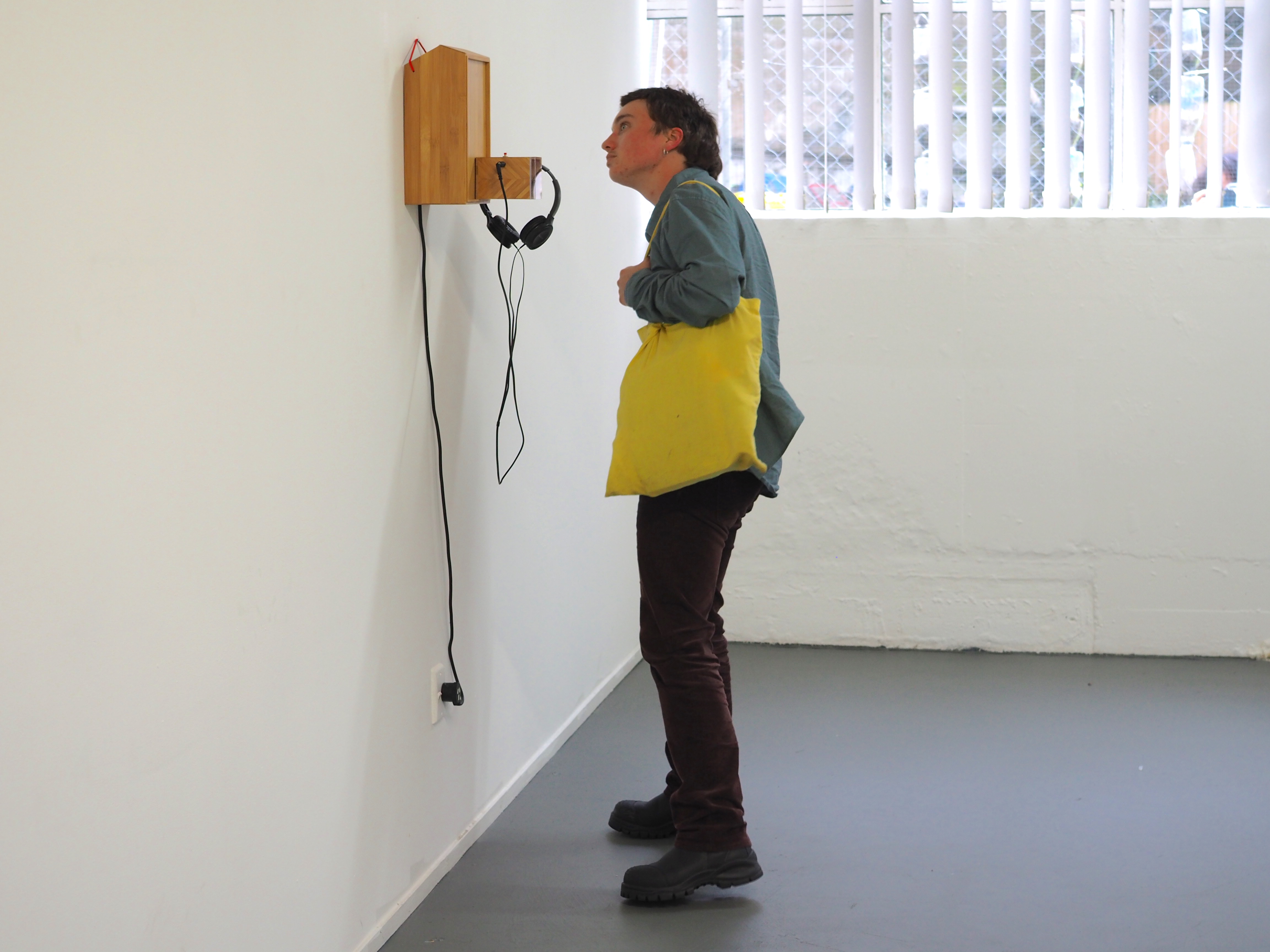 UPCYCLED
NOISE

︎
UPCYCLED NOISE


@Audio Foundation 4-28 November 2020

Map

︎By Mongoose and Jing


Supported by Angela, Darryl, Yin-Chi and Alice





Special thanks to Java, Hikaru and Hayden.




Statement by artiststatement_101

Artist Statement:


I call, complain, and record when I hear noise that comes
from the neighbourhood, construction site as well as other
sources that somehow comes through the chorus of life.
As this practice started in ancient times, while trying to
draw the line between noise and other types of sound, I
have been successfully adopted by being in the zone of
a construction site near Karangahape Road. As a
creative person, I have problems doing this work properly,
in the way of making my mind stuck in the abstract field
of feeling annoyed and feeling like urgently transferring
this material into something interesting.

Thankfully, my mind in the battle ground of noise and
coming up with new ideas could still stay relatively calm.
Just like we don't know if the cat is dead or not in the
abstract box but at least we know the cat should exist for
the sake of the experiment. I think the noise drags me into
a dimension that makes me feel like I have stronger
obligations on creating something with it. No matter who
wins in this battle, my mind will get a proper stretch from
this experiment which could go on indefinitely.

Thus this practice is inspired by the noise from the
construction work of the Karangahape Road train station,
which the vibration that made the cups on the shelf in the
studio shakes with this bell-like sound, which also rings a
creative bell in my mind that everything could be twisted
with my creative ability.

By Artist Statement 101

____________
MEAT
PACK

︎
MEAT PACK


@Tardigrade World Studio



By Java




Supported by Hikaru and Brook





This is a showcasing of a collbarated work from a workshop that Java Leaded at Studio One.

Please check

Activities

page for the detials of the workshop.

Artist Statement



Installation curated at Tardigrade Worldstudio hub produced in the Rubbish Making workshop at Studio One Toi Tū.

Recycled, found, rubbish and waste objects ironed together with polythene.

A collabrative work by Java Bentley, hujaru Good, Brook Konia, Barbara Grace, Juliette Laird, Elisabeth laird and Bentley's; Vance, Mel, Mareme, Talia, Jade and Cienne.

The Rubbish Making workshop at

Studio One Toi Tū asked participants to bring everyday waste that you might find your rubbish bin, car side door or in a miscellaneous drawer for example old receipts, used clean film, food packets and plasticbits; using frames provided, create and discuss ideas of organising our own rubbish.

The artists work was then collaboratively repurposed and curated as an installation at Tardigrade World studio hub in line with slowing down the process of production into landfill.


by Java bentley

______________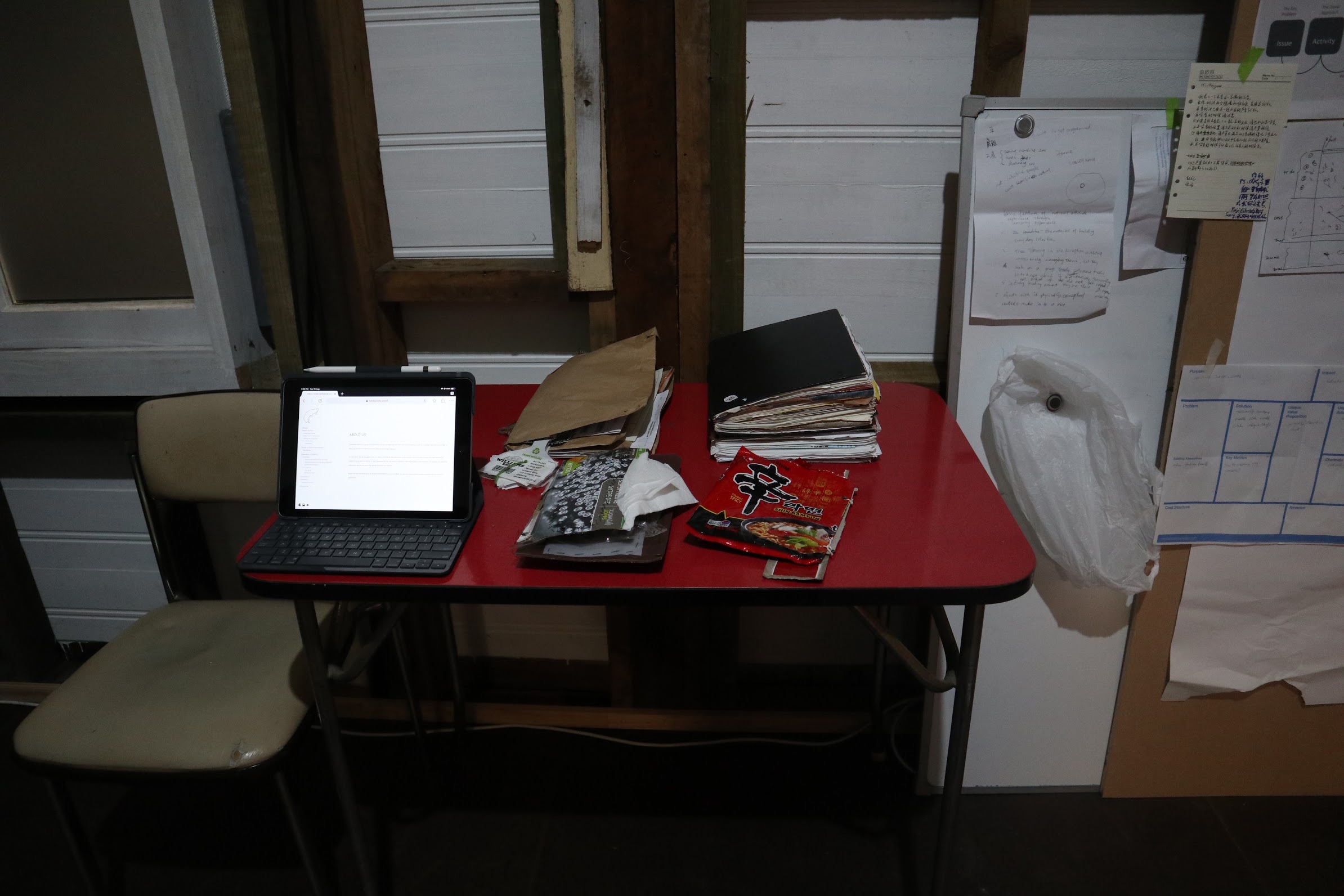 STUDIO OPENING
@ Te Tuhi Platform Gallery Studios

Map

Organised by
Mongoose and Angela


Work by Java