WASTE ARCHIVE
This Publication is about sustainability, social change and social entrepreneurship from an artistic perspective.


Due to the lockdown, the first issue will be available in late March.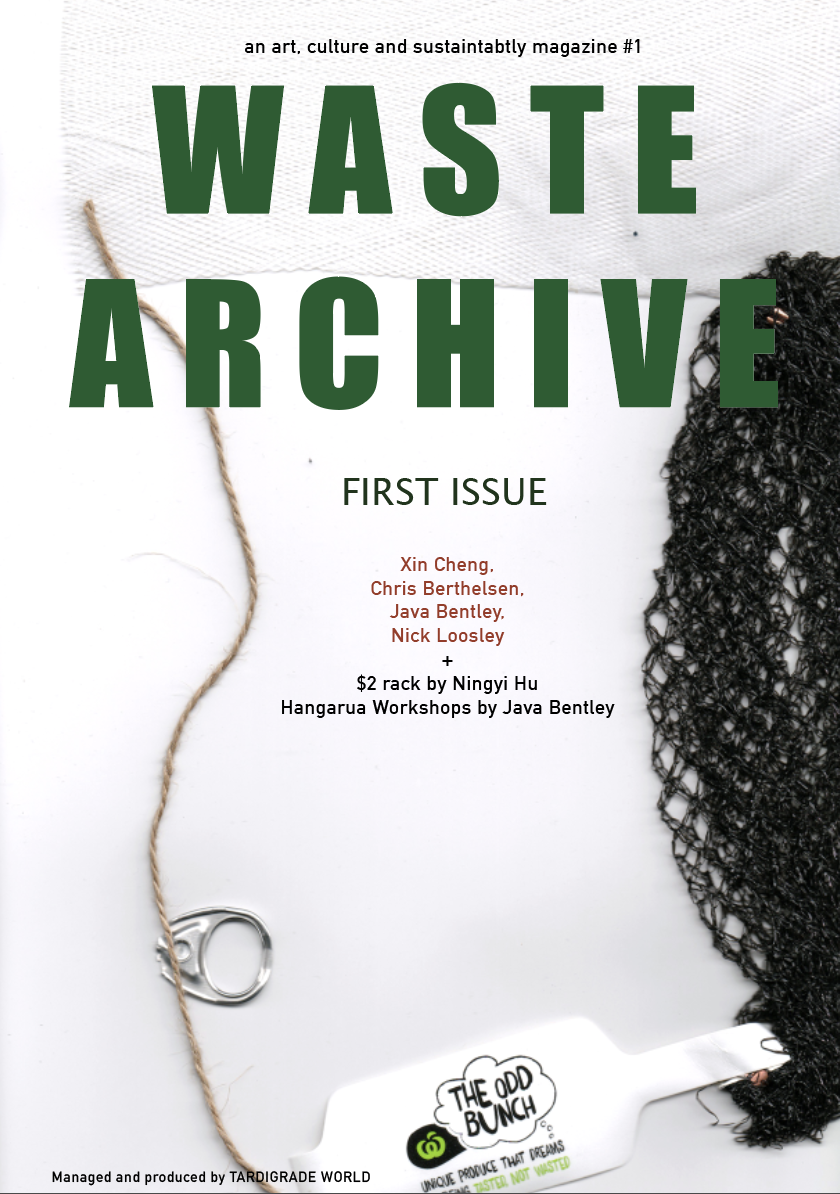 Initiated by
Mongoose Chen


︎︎︎a potential cover


︎
The content of the first issue include:

Interview of Nick Loosley, the funder of Everyboday Eats

Article from Xin Cheng

Article from Chris Berthelsen

Java Bentley's residents expreince at The Tippint Point in a diagram.

Studio based upcycled fashion practice called $2 rack, which was inspired by the $2 racks in op shops on K'rd.

In Hangarua Workshops, Java Bentley will talk about community engagemnt development of her practice.